Getting the product into the market as quickly as possible, frequently ranks alongside price as the criteria most often sighted by purchasers as being of paramount importance. Plasmotec are fairly unique in having all stages of the manufacturing process on one site, this, coupled with its central and accessible location in Brackley Northamptonshire, allows Plasmotec to have faster lead times than many of its peers. Significant strides in rapid prototyping over recent years have helped to reduce project time in the development stages. However when it comes to production tooling there is often a lengthy lead time to contend with. Plasmotec are fully committed to reducing the time it takes to bring a project to fruition in all stages of manufacture through their on site manufacturing, whilst still having the versatility to cater to the demands of the customer. Utilising its Mould Flow Analysis software, we are able to finesse the product design to achieve optimised performance and mouldability in a 3D virtual environment, further reducing the overall lead-time associated with getting a new product into the market. In-house tooling means that as well as providing a fully-fledged custom moulding service, Plasmotec can quickly and easily modify and customise any of its standard range of products to meet the specific requirements of customers. We also have a proven capability in re-homing orphan tooling, often enabling cost savings to be achieved. "We build our moulds on the same site on which our production facilities are located so we can optimise tool and machine output and minimise tooling lead times," says director, Laurence Hibble. "This helps us to keep our tooling costs as low as possible – an efficiency that brings savings which are passed on to our customers." Plasmotec can also accommodate volume growth. This means that if you commission us to build tooling, which at some future point proves to be insufficient to handle your volumes, or is under specified such that re-tooling would offer unit cost advantages, we will offer you a cost effective route to re-tooling.
Orphan tooling / Tool Re-homing
Moving your tooling to a new supplier. Tool re-homing or outsourcing can be a worry, the question that haunts one is "am I jumping out of the frying pan and into the fire". Plasmotec has a proven history of re-homing orphan tooling, be that single tools or complete suites. Our Toolroom and Production technicians are on hand to smooth the path to effective transfer, relieving you of the worry and headaches of the re-homing process. Most modern tooling is designed to fit to Euromap standard moulding machines, and therefore movement of the tooling to Plasmotec is simplified considerably. The Euromap standard means that there are usually only minor tweaks to be made to the tooling to allow it to fit to our portfolio of moulding machines. Any tooling work to allow the tooling to fit to our moulding machines can be completed free of charge in our on-site toolroom. There are a number of logistical issues to be borne in mind when looking to outsource or re-home your tooling, such as the time that it will take from the last off production by the incumbent moulder, to the point where the new moulder has everything buttoned up ready to produce your next order. This time frame will need to take into account the time that it will take to physically move the tooling from one moulder to the other. This can be quite extended if the tooling is currently homed abroad, you would need to be thinking of 6 – 8 weeks if the tooling is in China. Further the new moulder will need to receive and prepare the tooling to run on their machines, and dependent upon the number of tools to be moved, sufficient time allowance will need to be made to facilitate this work. Obviously, you will need to have component stocks in-hand sufficient to allow you to continue your business whilst the tooling is moved and the new moulder prepares the ground to continue supply. If you require a specific material, a bespoke colour or a special additive, you should ensure that the new moulder is informed of your specific requirements, and that they have this in-hand for your first order. At the appropriate time, you will need to inform the incumbent moulder of your decision to move the business, you will then need to move quickly to get the tooling prepared for shipment. If it is not physically possible for you to be present at the point that the tooling is prepared for despatch, you should ensure that sufficient photographic evidence is available such that the condition and completeness of the tooling can be accurately assessed and verified. The advantages of coming to Plasmotec are: Increased output levels from machines running 24 hours a day and a range of machines to choose from, therefore avoiding delays.Reduced lead-times and stock holding requirements if you are re-homing the tooling from China or similar.Utilising our on-site toolroom and our comprehensive tool maintenance programme.Improvements in consistency of product quality by having access to our optimisation and validation quality and manufacturing procedures.Cost effective tool upgrade options.Competitive unit prices for supply of your product.No set up fees. *No storage fees. *Nice helpful people to make the transition as pain free as possible. *Terms and conditions apply.​
Venting an Injection Moulding Tool​
Why do we need to vent an Injection Moulding Tool? When an injection moulding tool shuts during its normal cycle on the machine a volume of air is entrapped in the cavity, this volume of air is compressed as the hot melt plastic is injected into the tooling. As the hot melt enters the cavity it also gives off gasses (sometimes called volatiles) which also get compressed as the cavity starts to fill. This mixture of hot gas given off by the plastic and the oxygen in the entrapped air, can prove to be literally explosive and will burn within the mould tool. Centre fed Polypropylene moulding showing the devastating effects of gassing at the outer edge of the part. The conventional answer for the moulder is to introduce localised venting, sometimes known as ribbon venting at the periphery of the cavity, or to add in extra ejector pins where the gas trap is deeper in the cavity. The moulder may also slow down the injection rate as this allows the compressed gasses a longer period to escape from the tool. The down sides of these strategies are the hidden costs that they bring to the project. Adding extra vents and ejector pins, post the initial trialling of the tool, means that there will be extra toolmaking costs, time to market penalties etc, always assuming that other issues such as water cooling channels, feed systems amongst others will allow for these extra vents to be added. OK then, just slow the injection moulding rate down, no problems, right? Well no, best practice is generally to inject the melt into the cavity as fast as possible. The science behind this is that a fast injection rate for most plastic materials helps to orientate the structure of the plastic properly, thus it reduces the stresses that can be built into the finished component. A fast injection rate also means that the melt gets to all areas of the cavity in the shortest possible time, meaning that it is cooling at the same rate across the cavity, also reducing possible stresses being set into the finished moulding. In-built stress in the finished part may well lead to a failure in the field as the stress works its magic, leading to premature failure. This can be both costly in pound notes to fix the specific component, but also costly for your good reputation. At Plasmotec we build-in positive venting of the injection moulding tool at the concept stage. Using our Mould Flow Analysis software, we model the plastic flow into the cavities, looking to see where gas trap issues are likely, and then build the tool to cope with the removal of the gas in an efficient and effective manner. Through our tool trialling procedures, we ensure that the tooling goes on the right size of the machine and that the clamp tonnage is flexed to allow the tooling to "breath" properly as the melt is injected. Just part of the "hidden" benefits of sourcing your plastic components from Plasmotec. For more information on our Injection Moulding Services, please call us on 01280 701 335 to talk to one of the team. We'll do the techie stuff, so you get the moulded components that you want. We'd love to bring another moulding project to life with you.​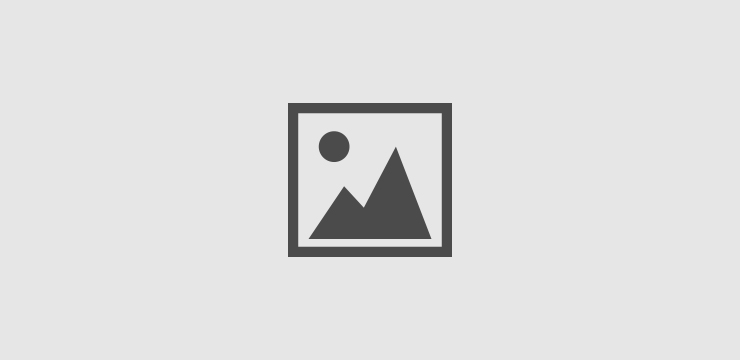 Plasmotec – The caring home for Orphan Tooling​
Give your tooling the care and attention it deserves and reap the benefits from happy well-adjusted tooling ! Our clients are continually surprised by the breadth of products and services provided by Plasmotec. A fundamental aspect of what we offer is our proven track record and expertise in caring for orphan tooling for a wide range of key market sectors. We have 30 years of experience in tool set up, operation and maintenance along with using the most up to date technology to bring out the best performance for each and every tool we run. Enjoy the following advantages by relocating your existing tooling: Increased output levels from machines running 24 hours a day and a range of machines to choose from, therefore avoiding delays. Utilising our on-site tool room and our comprehensive tool maintenance program.Improvements in consistency of product quality by having access to our optimisation and validation quality procedures.Cost effective tool upgrade options.Competitive unit prices for supply of your product.No set up fees. *No storage fees. * Talk to us about relocating your tooling. For further information and friendly advice contact us on 01280 701 335 or at sales@plasmotec.co.uk *Terms and conditions apply.
Plasmotec is a well established UK company based in Northamptonshire. We have been in the business of injection moulding and tool making since 1989 and pride ourselves in being able to offer our clients a comprehensive service for all of their plastic moulding needs.
The Plasmotec team comprises a broad range of skills and expertise across a variety of disciplines, all of which we believe are vital to the success of each and every project.